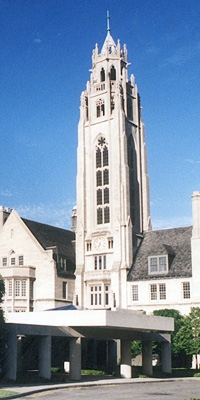 Thanks to support from M&T Bank, the Memorial Art Gallery installed air conditioning this summer in one of its prime rental spaces.
Known since 2003 as the M&T Bank Ballroom, this historic venue was built in the 1930s and features oak paneling, stained glass windows, a vaulted ceiling and a balcony with seating. It can accommodate 350 guests for receptions and 225 for sit-down dinners. Until now, the ballroom was used only from mid-September to mid-June, making it unavailable for the lucrative summer wedding trade. Construction began in July and is expected to be completed next month.
M&T Bank's gift of $100,000 is just the latest in its growing legacy of consistent giving to the Gallery. For 17 years, the bank has also been presenting sponsor of the annual Clothesline Festival, the Memorial Art Gallery's largest fundraiser. M&T also provided support for such major exhibitions as Edgar Degas: Figures in Motion, Georgia O'Keeffe: Color and Conservation and American Impressionism: Paintings from the Phillips Collection.
Click here to learn more about the M&T Bank Ballroom at the Memorial Art Gallery.