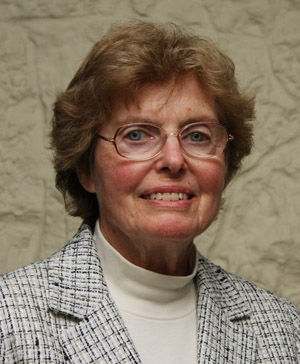 More than 200 guests gathered at the University's Memorial Art Gallery on December 15, 2009 to honor Helen H. Berkeley whose $1 million gift created the Helen H. Berkeley Gallery of Ancient Art.
The Berkeley Gallery, which opened to the public the next day, features works from ancient Egypt, Greece, and Rome, including objects never before on view. "Helen's magnificent and visionary gift honors the Gallery's collection, mission, and near 100-year legacy," said Director Grant Holcomb. "Her generosity and personal commitment underscore the community-based support that has made the Gallery one of the finest regional museums in the country."
Helen Berkeley has been a member of the Memorial Art Gallery for more than 30 years and has provided invaluable support and leadership as an enthusiastic volunteer. Her gift is one of the largest made by an individual in the Memorial Art Gallery's history. Additional support for the project was provided by the National Endowment for the Arts and state funds secured by New York State Senator Joseph E. Robach. Read more about the Berkeley Gallery here.
To view images from the Berkeley Gallery, click here.