Advancing the Pursuit of Knowledge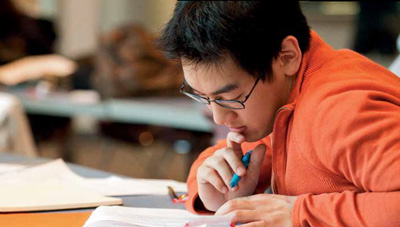 A Rochester degree does not come easy. Meliora promotes high expectations, seriousness of purpose, and a rigorous approach to learning. We attract students who are smart, self-directed, intellectually curious, and often highly quantitative.
Over the years we have transformed how students learn by engaging them in hands-on research as undergraduates and developing new models of teaching that our peers have adopted on an international scale:
The Eastman School of Music pioneered the study of American music and was among the first to integrate the traditional European conservatory with history and theory.
We developed the nationally known "biopsychosocial model"—a defining feature of our Medical School's patient-centered curriculum—and, more recently, the Double Helix Curriculum, now widely replicated for medical education throughout the country.
Rochester's School of Nursing was home to the nation's first nurse practitioner program and was the first to merge practice, education, and research through the Unification Model.
Now we are poised to forge new paths of learning. To do so, we seek to continue to attract the most promising students and most talented faculty. We seek to invest in an environment that inspires creativity, embraces diversity in its broadest sense, and sparks the ongoing pursuit of knowledge.
Cathy E. Minehan '68

Former President & CEO, Federal Reserve Bank of Boston

Exceptional faculty inspire learning at Rochester—a distinguishing feature that Cathy Minehan hopes to perpetuate.

"Professors make the University of Rochester," says Cathy Minehan, who served almost 40 years in the Federal Reserve System until her retirement in 2007. "The better funding you have for quality teaching, the better it is for everybody—students, the University, and graduates."

Cathy's convictions run deep. She and her husband, E. Gerald Corrigan, have established the Corrigan-Minehan Professorship in Political Science at Rochester.

A University Trustee and co-chair of The Meliora Challenge, Cathy knows that a great education transforms lives. Mindful of the impact of her student experience, she now gives back to higher education not only as a donor but also as dean of the School of Management at Simmons College.
Investing in the Future
The following is a sampling of funding opportunities that advance the quest to Learn at Rochester.
Scholarships and Fellowships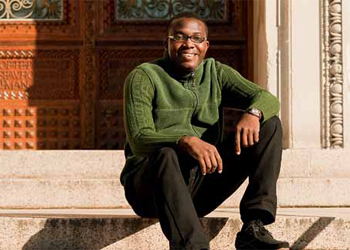 Support for our students is one of the highest priorities of our Campaign. We seek to ensure that every qualified student, regardless of family finances, can afford to attend the University of Rochester. This conviction has enabled many of our most distinguished alumni to achieve their dreams. Now, with education even more crucial to our nation's future, it is essential that we grow our endowment and provide permanent support for undergraduate and graduate scholarships and fellowships. This will position Rochester to continue to attract high performing students, shape a diverse learning community, and educate society's future leaders. Learn more about our new scholarships initiative by clicking here.
New Home for the Warner School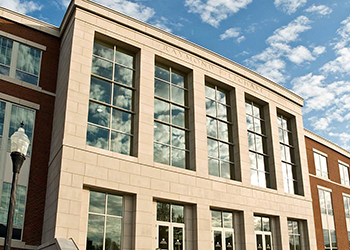 America is searching for ways to improve K–12 education. The Margaret Warner Graduate School of Education and Human Development is advancing new solutions in response to the pressing need for outstanding school leaders, teachers, and counselors. The school has doubled its enrollment over the past decade—a testament to the quality and impact of a Warner education. To accommodate this growth and enable Warner to better serve its students, we have constructed a larger, more modern home for the school. Raymond F. LeChase Hall opened in 2013, and was the first major addition to Wilson Quadrangle in 30 years. The new building has also added much needed flexible classroom space for Arts, Sciences & Engineering.
River Campus Libraries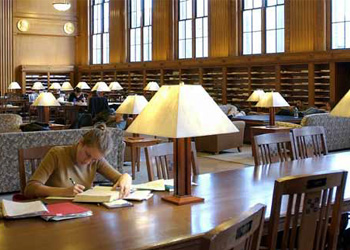 Today's libraries are vibrant centers of study and engagement that help users navigate new technologies and access and discern vast amounts of information in multiple formats. The Meliora Challenge will allow the River Campus Libraries to adjust to the changing nature of teaching and research and provide resources and services that support students and faculty in the classroom, in the lab, and in the field. Campaign gifts will be used to purchase books, journals, and digital and rare collections that support new endowed professorships. Campaign support will also provide the library materials and resources to complement new program initiatives, including Global Studies and Digital Media Studies.
Athletics and Student Fitness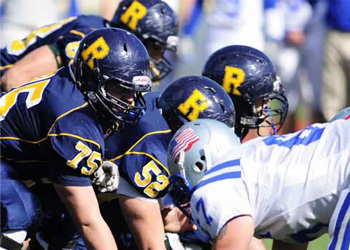 Athletics, intramurals, club sports, and fitness are central to our educational mission. These activities foster teamwork and teach students important life lessons about hard work, leadership, dedication, and relying on others. Our goal is to sustain a campus environment that complements the rigors of our academic program. These activities, including our 23 men's and women's varsity sports teams, play an important role in attracting the best students and promoting life-long wellness. With Rochester athletics recently completing one of the most successful decades in its history, we are poised to build on this success. Gifts to the Campaign will improve facilities for athletics and student fitness, including a major renovation and expansion of Fauver Stadium, built in 1930.