A Message from the Campaign Co-Chairs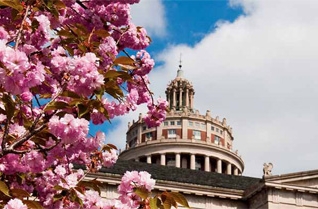 The University of Rochester has given many of us the knowledge and skills that define our lives and careers. For others, Rochester has offered the gift of a healthy life, the ideas that sparked a new business venture, or a sense of personal enrichment through the arts.
Each of us has connected with the University in different ways. The common thread is the high regard in which we hold this place and our collective desire to secure an outstanding future for students and faculty and the extended communities Rochester serves.
We also celebrate the University's role in strengthening the city of Rochester and the surrounding region. The University is the region's leading economic driver, in addition to serving as a hub of cultural enrichment for area residents and visitors.
We have both chosen to support this Campaign because we believe Rochester has not only the opportunity but also the responsibility to better our community and the world around us.
We invite you to join us in meeting The Meliora Challenge. Together, we can help shape the future of this University. Together, we can improve Rochester and the world we inherited for the generations that follow us.
- Rich Handler '83 and Cathy Minehan '68
Co-Chairs, The Meliora Challenge
Go to the Volunteer Leadership page for a listing of the Campaign Cabinet.