Ensuring Medicine of the Highest Order

The University of Rochester Medical Center was founded with the vision to find a better way to train providers, cure diseases, and bring hope to patients in their time of greatest need. We call it "Medicine of the Highest Order."
Today, in an increasingly complex world, it is again time to find a better way. We must deliver superior health care for less cost. We must take discoveries from the lab to the bedside faster—both to save lives and advance the region's economy. And we must rid the world of chronic diseases.
What will it take?
It will take innovation. The Medical Center has developed a world-class health care system, with nationally ranked specialists and unique research strengths in translational research. We continue to take novel approaches, from telemedicine to interdisciplinary team initiatives, with an unwavering focus on our patients and their families.
It will take breakthroughs. Rochester researchers helped develop the world's first cancer vaccine and made landmark discoveries in heart care, Alzheimer's, spinal cord injury, arthritis, and muscular dystrophy. Now we are breaking new ground and revolutionizing new treatments for a wide range of diseases.
It will take vision. In 1920, far-sighted philanthropists like George Eastman helped make the Medical Center a reality. Today, those who respond to The Meliora Challenge will help us turn ideas into substance and deliver on our promise to make the world ever better through medicine.
The Wilmot Family

Leaders, Friends, Philanthropists

The descendants of James P. Wilmot take pride in continuing his vision to expand the frontiers of cancer research and treatment.

James P. Wilmot used his business savvy to build a multimillion-dollar company and used his wealth to build a better community. Shortly before his death from a brain tumor in 1980, he set up a major foundation to advance cancer research at the University of Rochester Medical Center.

The James P. Wilmot Foundation has funded more than 100 Wilmot Fellows, talented physicians and scientists who have had a profound impact on the diagnosis, prevention, and treatment of cancer.

Mr. Wilmot's children—William, Thomas, and Judy—and extended family continue to support cancer research. As they honor the memories of their father and mother, Lorette, their late brother, James, and most recently William's grandson, Crosby Wilmot, who all also died of cancer, they bring hope and healing to new generations of patients.
Providing Hope for Tomorrow
The following is a sampling of funding opportunities that further Rochester's capacity to Heal.
A New Hospital—for Children Only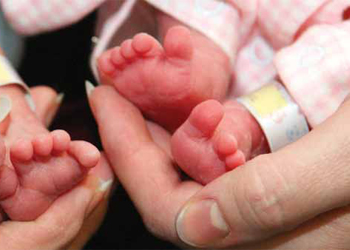 Already recognized as one of the finest pediatric hospitals in the nation, Golisano Children's Hospital cares for nearly 75,000 children each year from across New York State and beyond. A $20 million gift from philanthropist B. Thomas Golisano has catalyzed the construction of a stand-alone children's hospital—the largest capital project in the University's history. The new hospital will provide a world-class setting for transforming how our medical teams are able to care for infants, children, and adolescents. The $145 million project includes a 68-bed neonatal intensive care unit, pediatric imaging, and 52 private patient rooms. Click here for more information and to take a virtual tour of the new building.
Cancer Research and Care
Rochester scientists continue to be leaders in caring for cancer patients and searching for cures. Our vision, in collaboration with Roswell Park Cancer Institute, is to create a powerhouse consortium for cancer research and treatment. Priority investments through The Meliora Challenge have included the expansion of the James P. Wilmot Cancer Institute into a truly comprehensive cancer hospital and enhancing research efforts in several areas, including our nationally recognized lymphoma program. We also will develop a national model of care and support for patients and their families.
Cardiology Research and Care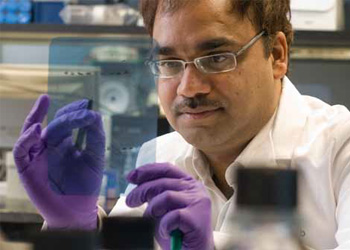 Rochester cardiologists have reduced sudden cardiac death and changed the treatment of heart disease worldwide, leading breakthrough studies demonstrating that cardiac devices save lives. The Aab Cardiovascular Research Institute—with more than 100 investigators and 12 research labs—is conducting more than 50 research projects to further our understanding of heart disease. The Campaign will support clinical care and the quest for new discoveries. Gifts will also help fund six Centers of Excellence to diagnose heart disease earlier, create new drugs, and develop new devices that prevent sudden deaths.
Neuromedicine Research and Care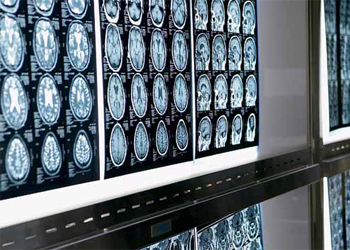 If current trends continue, Alzheimer's disease will become the number one killer in America by 2050. This and other neurodegenerative diseases are genetic, and most currently have no cure. We offer hope. Our work in stem cell and regenerative medicine— developing ways to grow new nerves and treat a myriad of diseases—will help not only Alzheimer's patients but also people worldwide with conditions ranging from muscular dystrophy to stroke, neuromuscular diseases, brain tumors, and spinal cord injuries. The Campaign will fund expanded research initiatives at the Ernest J. Del Monte Neuromedicine Institute, translating basic discoveries into practical treatments, therapies, and cures.