Improving Lives Worldwide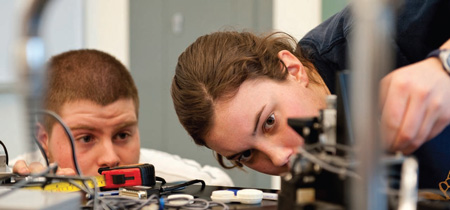 The spirit of discovery has always been fundamental to the mission of a great research university. Now the stakes are higher. The world faces unprecedented challenges in areas as far-reaching as health care, renewable energy and a sustainable environment, and the effects of globalization.
Addressing the scale and complexity of these and other problems requires our best minds and most innovative thinkers. The University of Rochester is well positioned to pursue research in areas that draw on our core strengths in science, medicine and patient care, engineering, business, and the social sciences.
Rochester has long been a wellspring of discovery. Our analytical approach to solving difficult problems, our history of innovation and entrepreneurship, and our culture of collaboration across disciplines present Rochester with opportunities to make an extraordinary impact in every field we touch.
Our track record supports this. University researchers served on teams that created new vaccines, saving hundreds of thousands of lives. They advanced the study of optics in ways that dramatically influenced modern science. They helped launch the computer revolution.
It's no wonder that Rochester faculty and alumni have been awarded eight Nobel Prizes. Or that the University, when adjusted for faculty size, ranks among the top 10 nationally in federal research funding.
Our greatest discoveries lie ahead. We will continue to take on many of the grand challenges of our time—always with our eyes on an ever better world.
Nomi M. Bergman '85

President, Bright House Networks

Rochester is where Nomi Bergman discovered her voice and developed the leadership skills that have led to professional success.

"I attribute a large part of who I am to the University of Rochester," says Nomi Bergman, president of Bright House Networks, the nation's sixth largest cable operator, and a University Trustee.

Nomi earned a degree in economics and statistics at Rochester and has been an enthusiastic ambassador for the University ever since. "I treasure the people there," she notes. "They define Rochester and provide a warm and supportive environment in which to take risks and grow."

"I feel honored to give back to Rochester for my life-changing experiences. I want to help the University continue to grow and to remain a top institution. Giving helps me make a difference while sharing my gratitude for the world-class education I received."
Addressing Critical Priorities
The following is a sampling of funding opportunities that support our mission to Discover at Rochester.
Endowed Professorships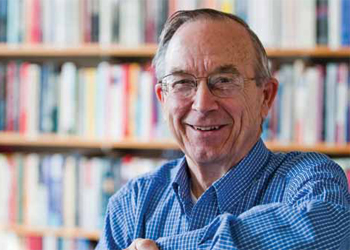 Endowed professorships stand at the top of our Campaign priorities, alongside scholarships and fellowships. Alumni of all ages continue to recall the experiences they had with professors who mentored and inspired them, challenged them to face tough questions head-on, and encouraged them to take risks in the pursuit of new discoveries. Investing in endowed professorships will ensure that we continue to compete successfully for world-class faculty who serve as intellectual catalysts across campus. Endowed professorships give donors the satisfaction of knowing their names will be perpetually linked to excellence in teaching and research. At Rochester, we believe great universities literally are built professorship by professorship. Learn more about endowed professorships by clicking here.
Energy and the Environment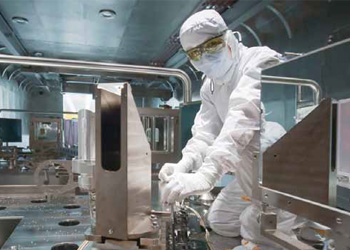 Developing clean and sustainable energy sources is a global imperative. Faculty in the Edmund A. Hajim School of Engineering and Applied Sciences are at the forefront of research in solar energy, biofuels, nuclear fusion, fuel cell technology, and smart-grid development. Drawing upon strengths in climate change, economics, and political science within the School of Arts and Sciences, Rochester is poised to advance the science of alternative energy and help shape national policy. We will establish a Center for Energy Research and Education that will draw from the work of the University's Laboratory for Laser Energetics and provide a comprehensive approach to address one of the greatest challenges of the 21st century.
Big Data (21st-Century Analytics)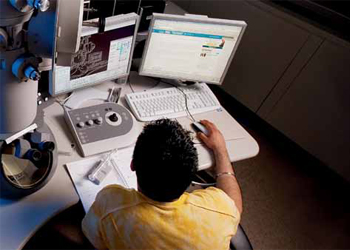 A revolution is taking place in the sciences and engineering. It centers on massive computing power that enables researchers to analyze previously incomprehensible volumes of data to probe areas as complex as the brain, climate change, galaxy formation, and consumer choice. This breakthrough, as noted in The New York Times, "is giving scientists tools as important to current research as the microscope and telescope were to earlier scientists." Support for the University's data science initiative—including the creation of the Institute for Data Science, the construction of a state-of-the-art building to house it, and up to 20 new faculty in diverse areas—will put Rochester at the forefront of this burgeoning field.
Simon Business School Centers of Excellence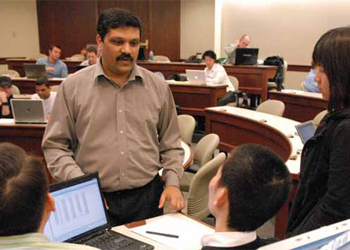 The Simon Business School—with its analytical, economics-based approach to management education—is advancing the role of free markets and entrepreneurship in creating strong global economies. The Campaign will strengthen Centers of Excellence, including the Center for the Study of Finance, with its state-of-the-art Capital Markets Laboratory; the Center for Information Intensive Services, which integrates research, coursework, and practical perspectives; the world's leading Center for the Study of Pricing; and a new Center of Professional Development, which will pioneer new methodologies for honing students' management communication skills.