The Meliora Challenge at a Glance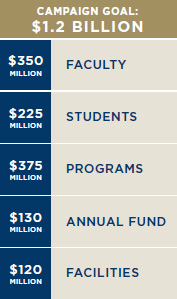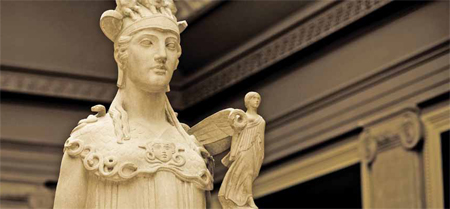 The Meliora Challenge is unprecedented in the life of the University of Rochester. The Campaign, with a goal of $1.2 billion, will further our efforts to educate 21st-century leaders, provide medicine of the highest order, help some of society's greatest challenges, and make the world a better place.
To meet these aspirations, we seek financial resources that provide direct support for students and faculty, programs and research, and facilities that advance our mission to Learn, Discover, Heal, Create—and make the world ever better. Gifts to the Annual Fund at Rochester will also be included in the Campaign, emphasizing the value of every donor and every commitment.
We seek to expand membership in the George Eastman Circle, our leadership annual giving society. The George Eastman Circle recognizes unrestricted gifts to any of Rochester's schools and units. Members honor the legacy of one of our greatest benefactors and establish a new tradition to inspire others.